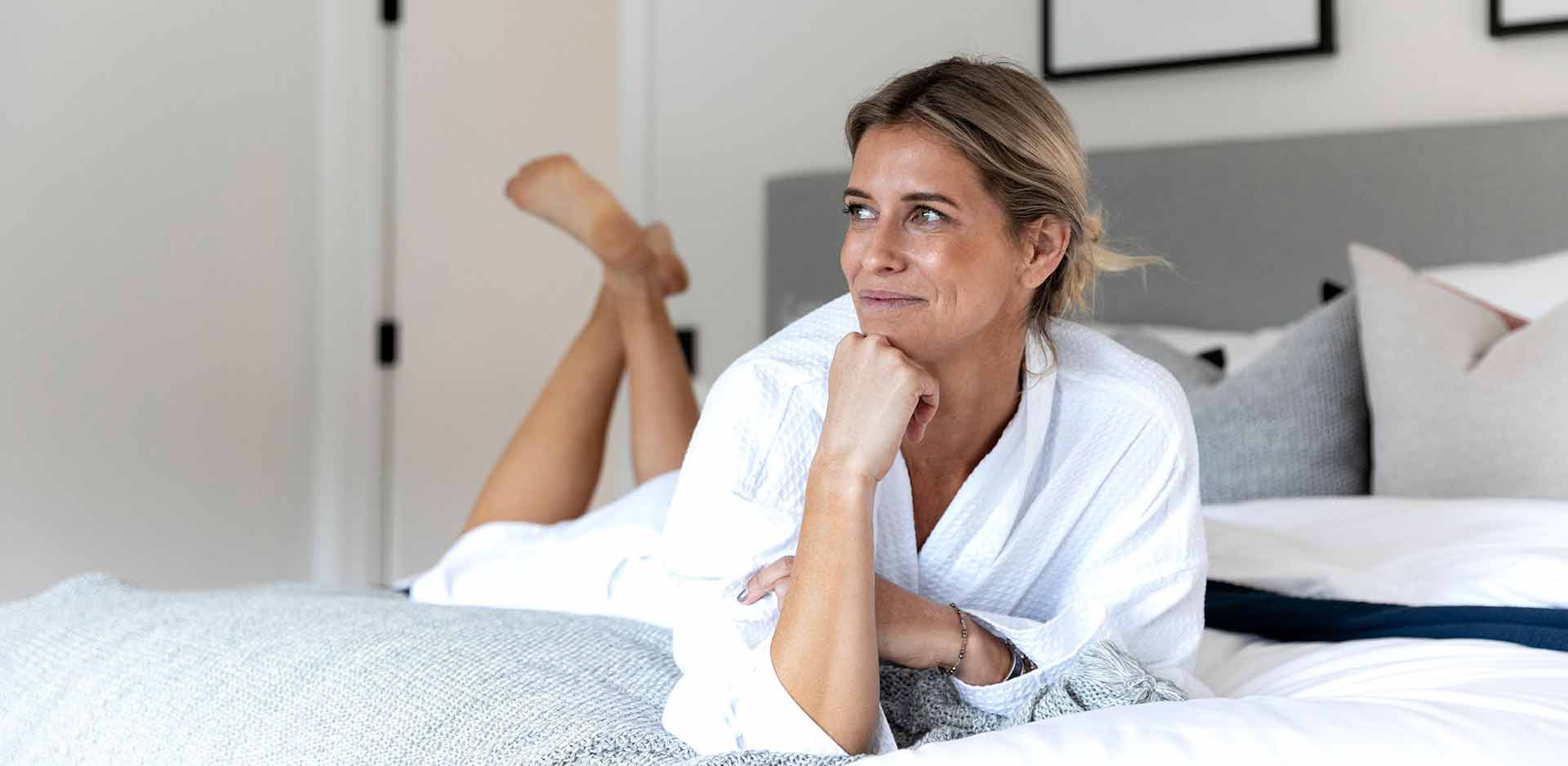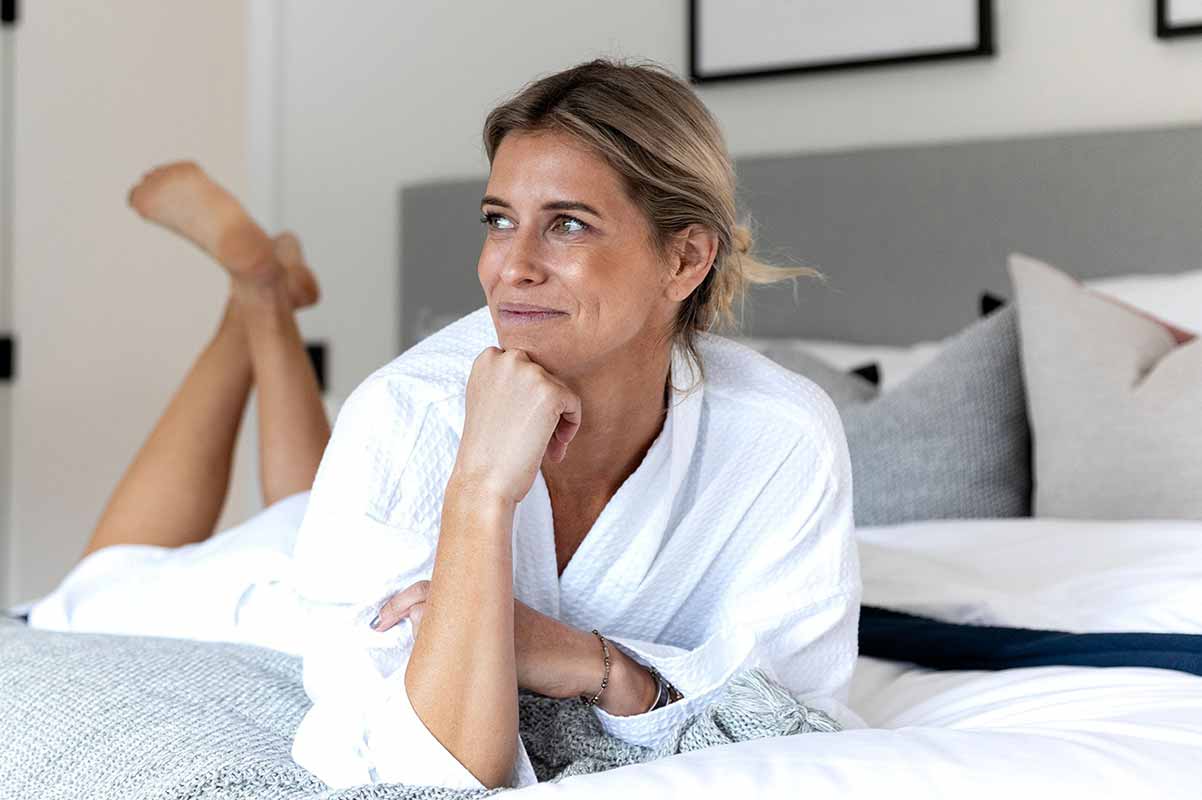 Indulge at Bina Maya | Treat yourself to our in house services
Firstly, holidays at Bina Maya are for indulgence. Wine tasting, beautiful long degustation lunches,& beach walking around the Margaret River Region can be hard work. Sometimes the ideal day is to laze around in your robe. If you would like to treat yourself whilst you stay at our luxury retreat, let Bina Maya Yallingup Escape help.
Book a spa treatment or private yoga session during your stay.
Indulge in breakfast delivered to your villa or residence or choose from cheese/nibble grazing boards for lazy evenings.
Have a meal from Goanna Cafe ready to heat and eat on your arrival.
For a real treat have a private chef to cook  a sumptuous meal at Bina Maya just for you.
Experience a retreat in the Margaret River Region like no other
See below for further details or email us with your enquiry
Quick links:
Indulge in some beautiful in house spa treatments from the comfort of your own villa. Enjoy by the fire in winter or even on the balcony surrounded by nature in summer. Retreat, relax, restore. Your holiday your way
Massage and Facials
Full body massage:     Duration 60 mins $110, 90 mins: $150
Pregnancy Massage:   Duration 90 mins $150
Classic Facial:               Duration 60 mins $110
Sheer Indulgence:       Duration 120 mins $200 (60 min full body massage following by a 60 min classical facial)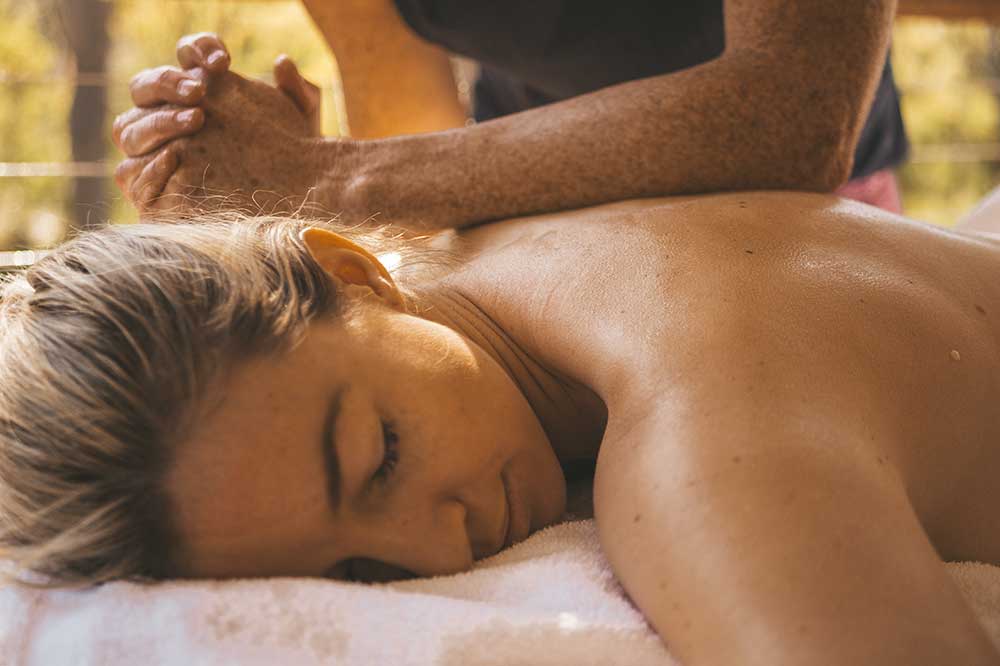 Bina Maya in-house 'yoga spa' service with Devahiti Yoga WA.
What better way to start or end your Margaret River Retreat at Bina Maya:
Yoga-Spa
Mandy from Devahiti Yoga is now offering a selection of indoor experiences to reduce stress and assist with healing and wellbeing on all levels.
Whether its private yoga, gentle body release and realignment treatments or the deeply relaxing sound bowl massage, you are in for a real treat by the fire this winter! We bring balance back into our nervous system as we calm and relax the physical, mental and emotional bodies.
All of these experiences are done in the comfort of your own villa, at a time that is convenient for you and all equipment is provided too.
Gentle Hatha Yoga enables the body and mind to find calm and focus in the present moment. It is through breath awareness that we manage to realign our physical body with the mental and energetic systems.
Yin yoga sessions are also available and a great way to unwind by slowing down the body and mind. Essential oils are also incorporated to assist in the calming / balancing of the nervous system as well as supporting the emotional body.
Sessions are tailored to suit all levels (beginners and all ages) all equipment is provided.
Duration is 75 minutes
Devahiti Bodywork is a non-invasive realignment and re-balancing treatment for all the bodies systems. Devahiti yoga and bodywork has its roots in Africa and is now proudly available here in the beautiful South West of WA . Treatments now available on request. See Devahiti Yoga to read more.
Duration 60 minutes
Pricing
1-2 people private yoga $150
Groups 3-10 people $180 with $10 per person thereafter
Devahiti Bodywork session: $100  per person
For more information and for appointments during your luxury holiday please contact Mandy direct once Sara has confirmed your stay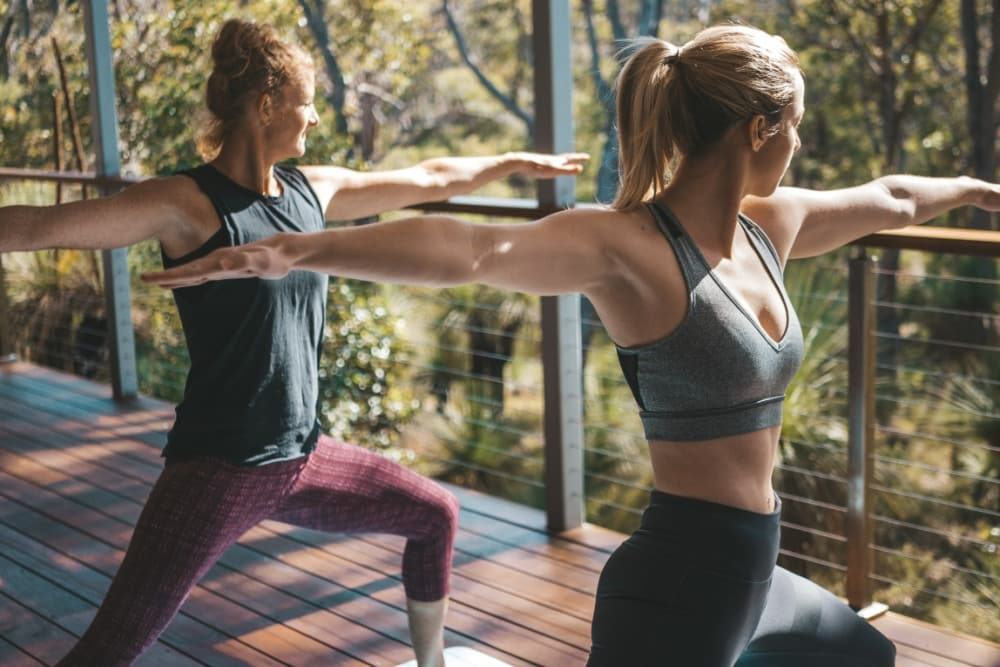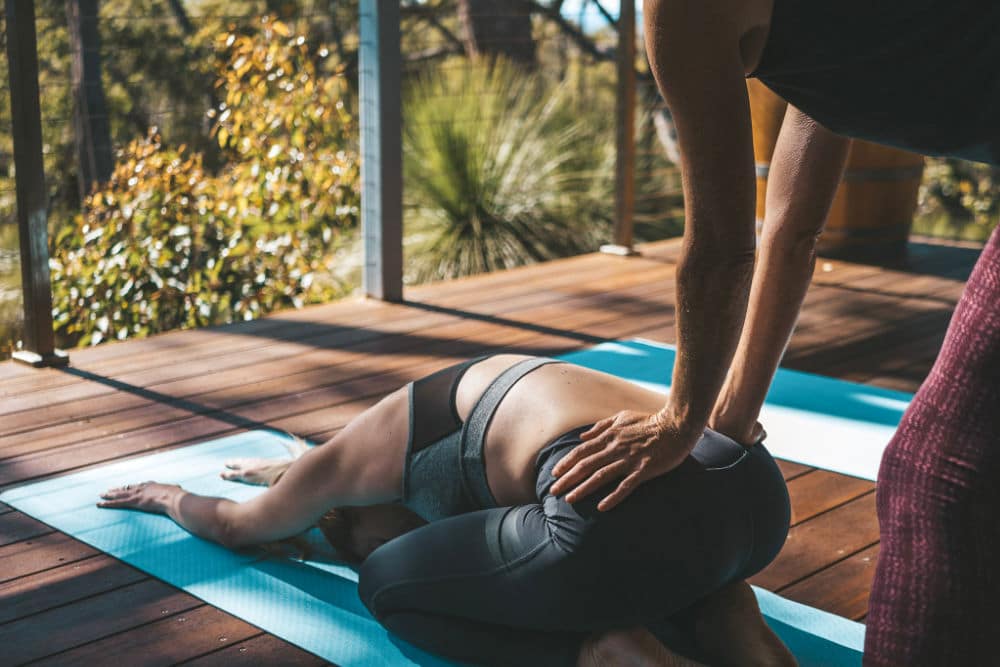 We have a number of in house chefs and catering companies that can come to the Villa or Residence to cook an opulent meal for you and your guests. These include but are not limited to Tiller Dining, Kitchen Takeovers (for groups of 8 or more), Olsens Catering , Catered by Jacqueline and Goanna Catering .These must be booked in advance to avoid disappointment. Please email us at the time of your booking with your needs.
Meal on Arrival & Take Away Feasts
Thanks to our friends at Goanna Gallery meals on arrival are back!
Delicious chef prepared 100% natural Goanna Café meals available as an arrival meal. The meals are prepared in house at Goanna Gallery Café and freshly frozen. They are simply cooked from frozen as per instructions on package. Simply grab your favourite sides from Dunsborough shops or from home (rice, pasta, bread, vege or salad).
Meals are portioned for 1-2 or 3-4 when paired with sides as suggested.
On the menu currently (Aug/Sept) is:
Lentil Vegetable Curry ($40) (V) (GF) (Dairy Free)
Chicken Vegetable Coconut Curry ($40) (GF) (Dairy Free)
Lamb Shoulder Casserole with pecan and wattle seed ($50) (GF)
For larger groups of guests of 10-12 Goanna offer take-away feasts. Perfect for a cosy night in; with yummy left overs for the next day
Breakfast platters/ gourmet grazing platters delivered
A breakfast grazing board by Art of Grazing of Tas's freshly baked croissants | Ham & Cheese | Home made Granola Berry Compote Pots | Seasonal Fruit | Condiments can be delivered to your villa just in time for breakfast.
For lazy afternoons or evenings when cheese and antipasto is all that will do. Art of grazing can deliver a board of cheese, cured meets, dried fruit, olives, nuts, crackers & condiments to your Villa.
Please contact us for further information, or dietary requirements or simply select on our booking page.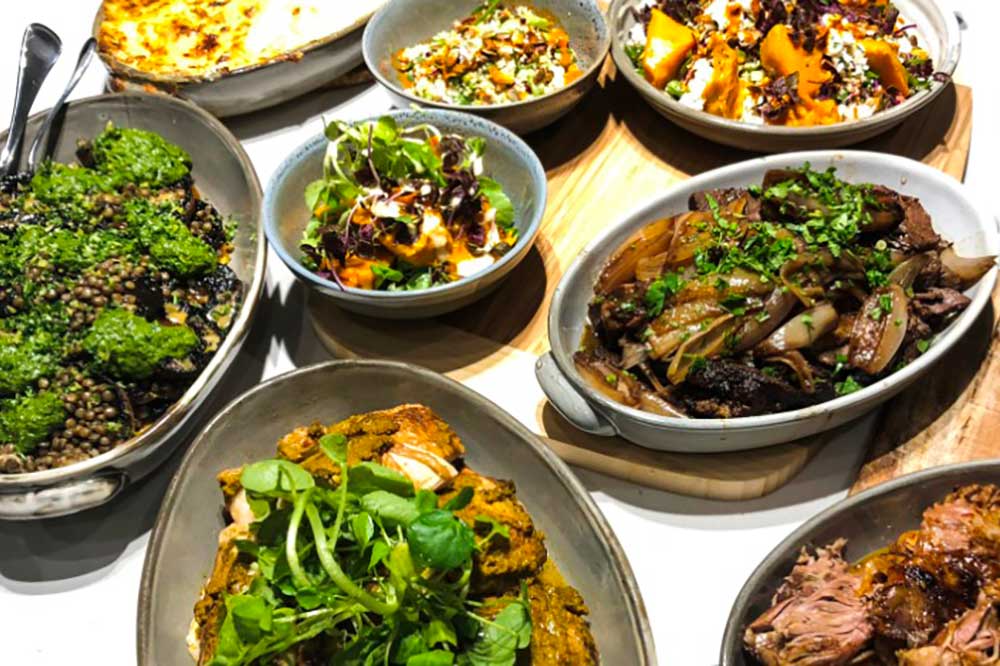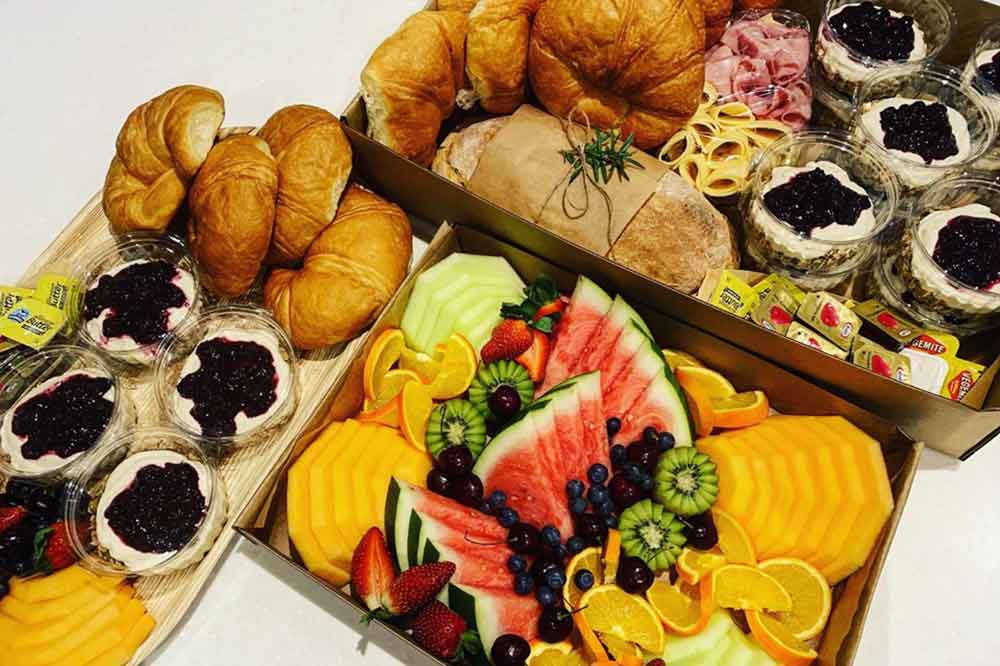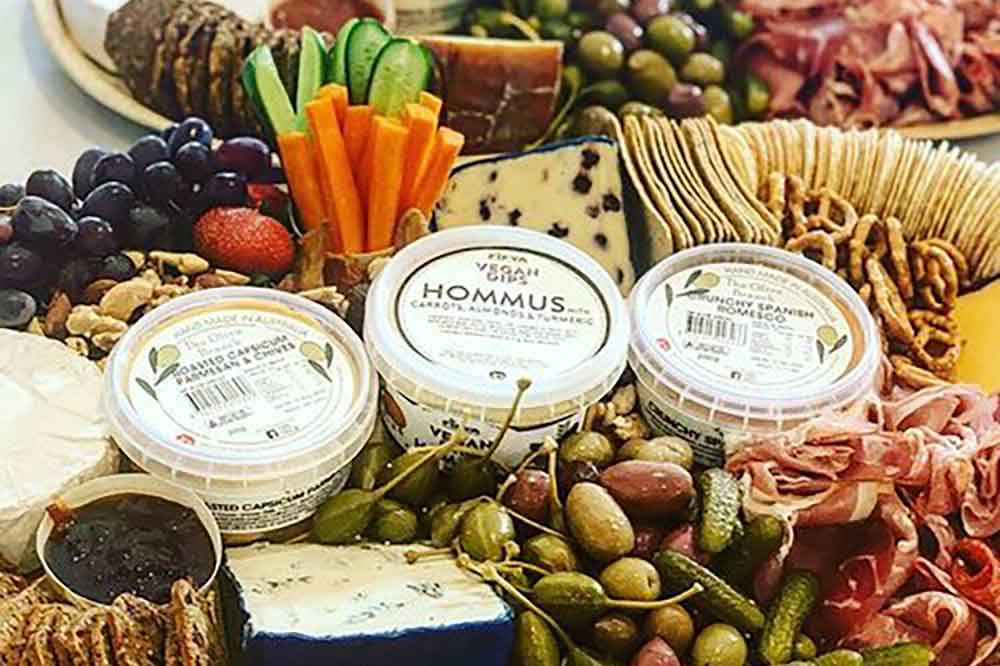 Bina Maya Yallingup Escape is minutes from nearby award winning Margaret River Wineries. For the ultimate treat, get picked up from your Yallingup Retreat in style and prepare for an amazing day out.
Margaret River Discovery
We have partnered with Margaret River's best local guide and tour operator – Sean Blocksidge –  to offer a very special Margaret River Discovery Tour experience. This is the ultimate  " wine and adventure tour for people who don't do tours!". He'll take you down the back tracks and trails that most visitors to the region will miss. He'll showcase the Margaret River region like you've never seen it before.  Plus taste the best wine in the region.
He shares local secrets and stories to more deeply connect you to Margaret River.   You'll travel in his luxury Landrover Discovery 4WD for a Private Tour experience. It's personalised touring at it's best.  Visit Margaret River Discovery Tours for more information.
South West Luxury Transport
For a luxury wine tour experience contact Andrew and his team at South West Luxury  Transport. They offer a 7 seater Mercedes Van and also offer an Mercedes ML 500 and Porche Macan for smaller groups.
The Margaret River Experience WA
The MREWA offer a range of epic private tours for groups of all sizes throughout Margaret River and surrounding Busselton, Dunsborough and Yallingup. Specialising in winery and brewery tours, we also provide private charters and transport throughout the region for local events, Christmas parties and more.
We also recommend Unwind tours and Drift Charters and Mr Mustang Hire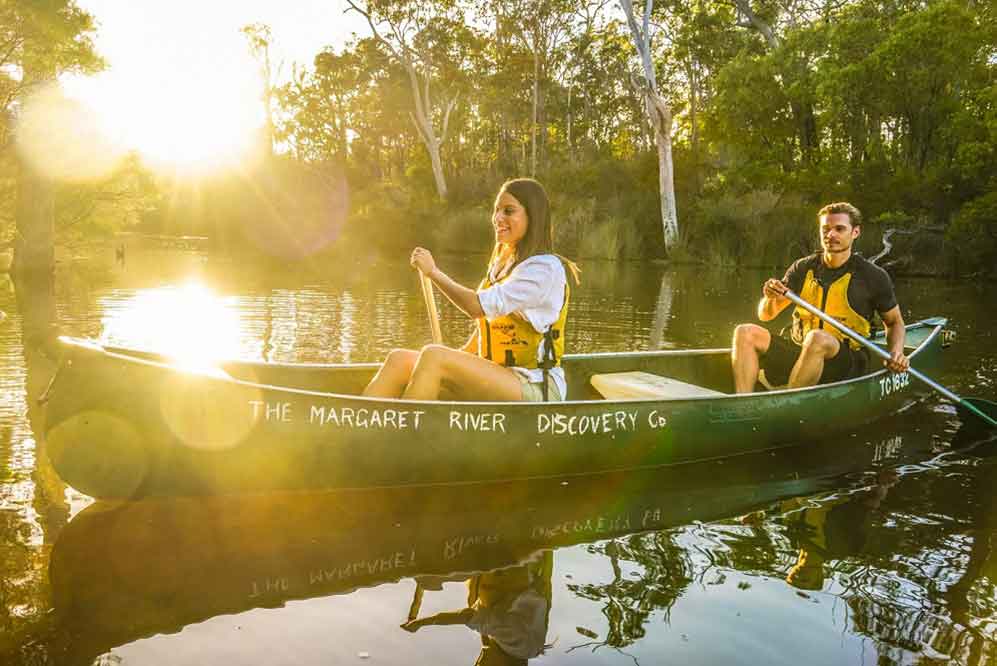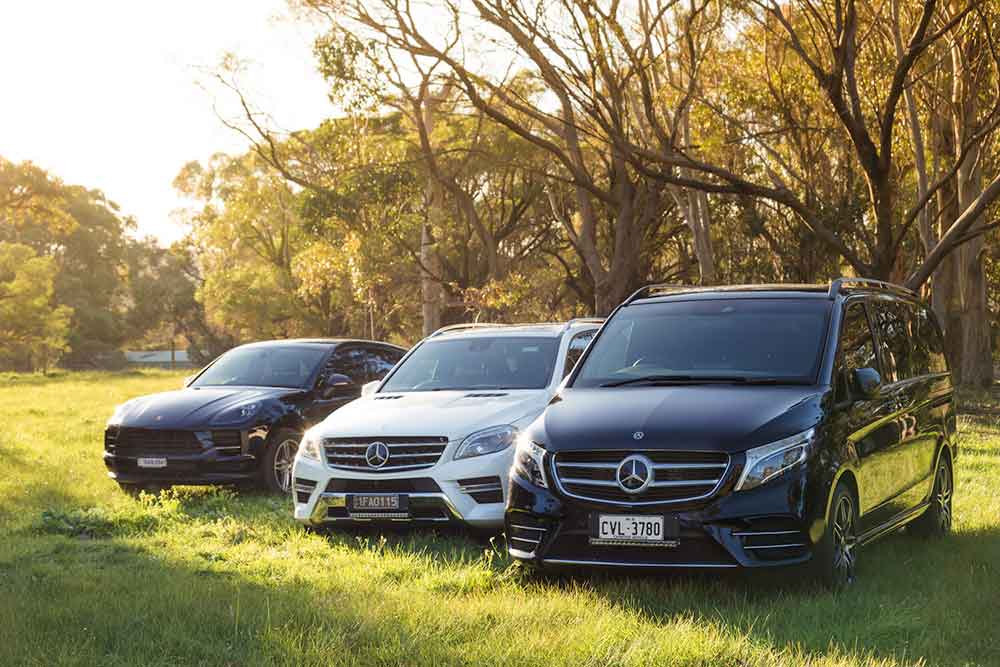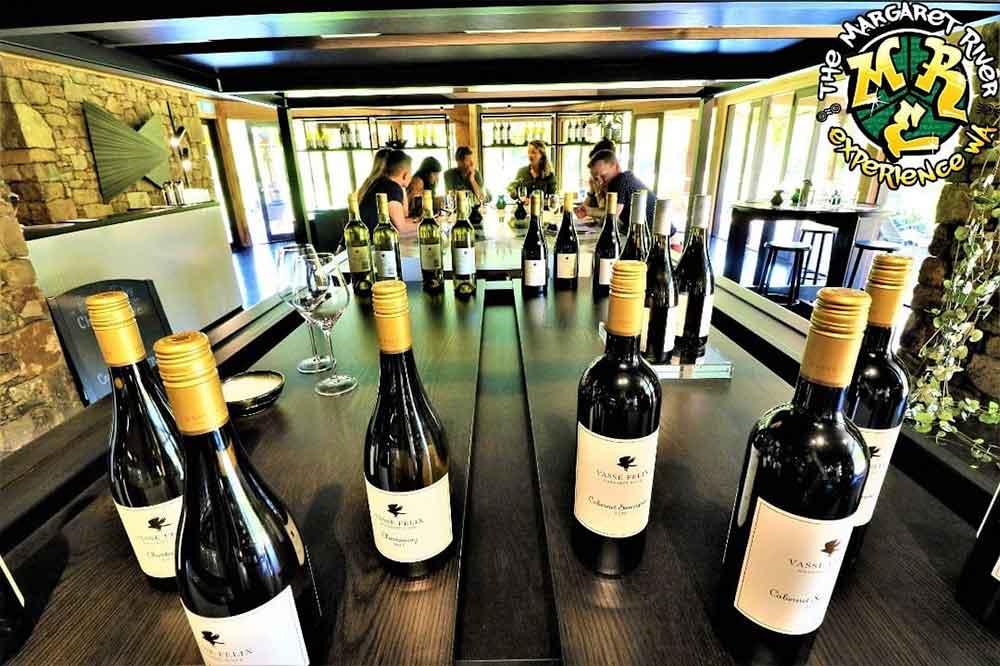 We all know how important it is to put aside some time for you and indulge in a get away with the ladies. Where better to do it than at our award winning luxury retreat in the Margaret River Region. We had the best time hosting the girls of the Australian Bachelor for the Ultimate Luxury Girls Weekend
So grab the girls and get ready for a weekend of luxury whilst Holistic Hen tailor make a package of awesome activities from champagne pilates to in house yoga, male life drawing or a private wine tastings, the options are endless. Take advantage of our specials on now and get in touch with Jasmine and she'll take care of the rest.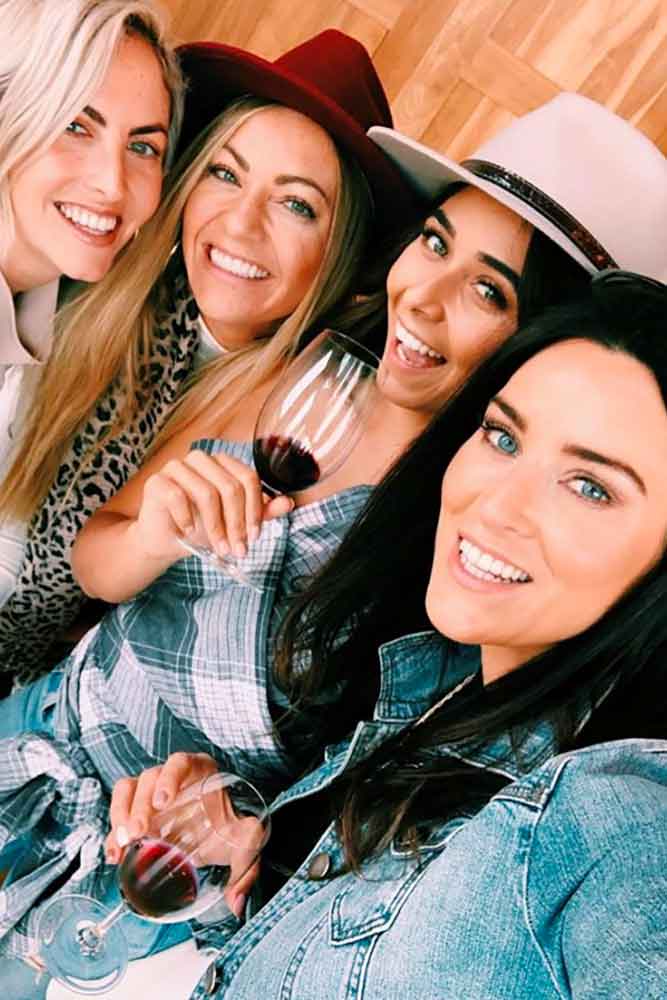 Retreat to Margaret River in style.
Sophie from SouthWest Concierge Services  can help. From stocking the Bina Maya fridges, to itinerary planning and booking organising special birthdays, chef dinners, proposals, Sophie can take the holiday hassles away. Get in touch with Sophie directly for more information.