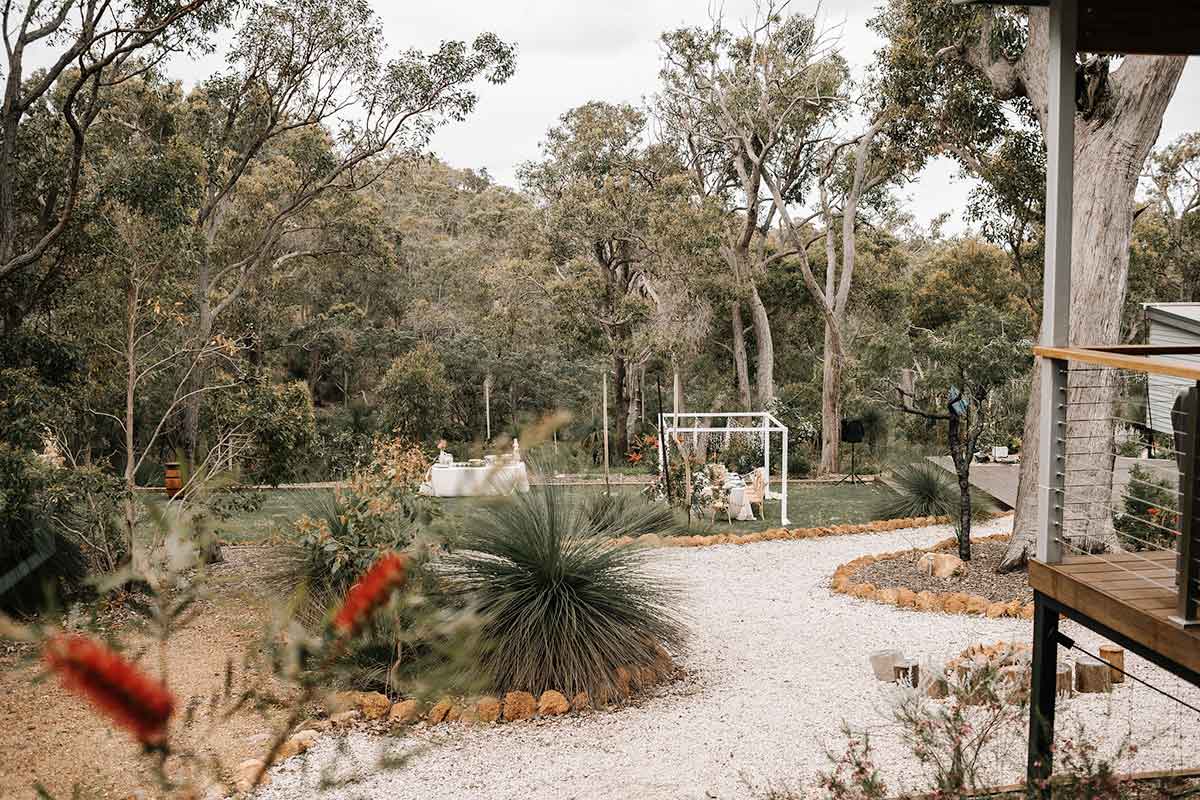 Intimate Occasions at Bina Maya Yallingup Escape
Has Covid ruined your wedding plans? Let us help you keep things simple yet beautiful. Bina Maya Yallingup Escape has the perfect combination of luxury accommodation and beautifully landscaped grounds for your intimate Margaret River elopement.
Whether you're wanting to book an intimate gathering , or simply require wedding accommodation do it in style at Bina Maya. We also cater for romantic honeymoons.
Combined with our preferred providers your perfectly styled occasion no matter how small will be a breeze to organise.
Hire a chef or catering that reflects your own personal style. Enjoy a degustation experience, family or cocktail style with freedom to handpick the most beautiful wine of the region to compliment your food.
Our Residence and Villa are the perfect combination for wedding accommodation, for the bride and groom, bridal party, family members or close friends.
Please enquire with us for further details or visit our blog to see more.
Click here to read our current packages. These include a number of options from private elopements to ceremony only, and intimate receptions with luxury accommodation.
Please note we only offer a very select number of these packages per year for small groups. We are only taking a few more elopements for remainder of 2021 and  some select for 2022.
Margaret River Elopement Vendors we love
White Owl Collective
The Wedding Concept
The Bib Approach
Empire Events
Southern Light Events
Hire in Style
Yallingup Event Hire
Styled Notion
Florence and the Wolf
Zest flowers
Tiller Dining
Olsens Catering
Catered by Jacqueline
Goanna Catering
Supper Road
Kitchen Takeovers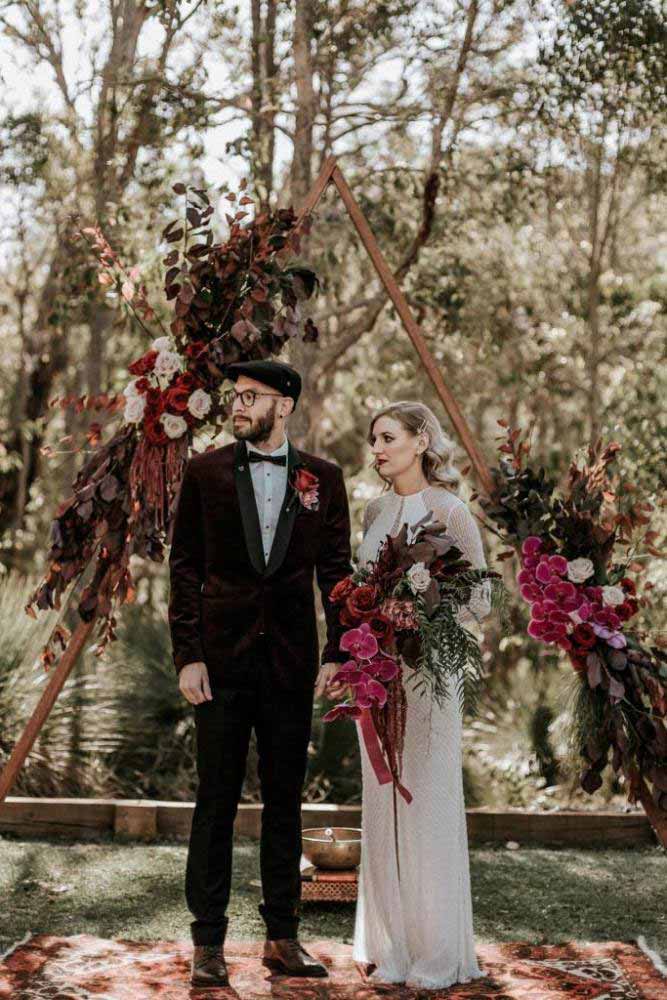 TESTIMONIALS
Bina Maya was an absolutely beautiful venue for our intimate occasion. The accommodation is luxurious and Sara was very happy to make any little idea we had happen, so our day was completely personalised. We felt we got a lot more than just a place to elope, as Sara was very helpful with recommendations and getting us organised for our special day!
Kara and I held our intimate occasion at Bina Maya, the ceremony was held on the grassed area on the edge of the bushland followed by dinner on the balcony of the main residence with our immediate family and it was absolutely perfect. We couldn't have asked for a more beautiful location.

Sara and Tim were so generous with their time and went above and beyond for us all weekend. We can't thank them enough for their efforts and help in making our special day so amazing.

Kara and I keep reflecting back to day and stay at Bina Maya and talking about how incredible it was, it is such a special place and we can't wait to visit again for our one year anniversary or maybe sooner as I'm not sure we can wait a whole year before visiting again.

My Partner and I had our intimate occasion at Bina Maya Yallingup Escape and it was an absolute dream.
We booked before viewing the property as Sara's quick replies to our emails and ease in answering any questions gave us confidence from day 1, after viewing the property before the day we were blown away. As soon as we arrived we could see how much planning and effort went into designing the beautiful homes which feel like luxury.
Sara was so flexible throughout the planning and on our special day, we really could not have asked for anything more.
Bina Maya really is a perfect escape, apart from the kangaroo visitors you feel like you have the place to yourself. We can't wait to be back!